Make your own pedal powered smoothies
Our award winning blender bikes are great for any event:
Engage customers for brand exposure and lead generation
Promote cycling, healthy living and sustainability
Healthy fun fundraising!
Stand out the fun and healthy way.
Great for events like:
Council festivals
Conferences / Exhibitions
Corporate events (brand engagement and promotion)
Shopping centre activities / School holiday programs
School fetes / Charity fundraising
University open days
Weddings, Birthday parties and Gala dinners
Got something else in mind? Give us a bell about your event idea!
We blend sustainability into everything we do!!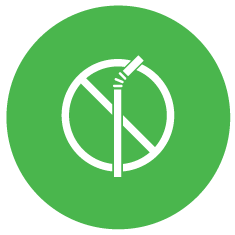 Straw no more!
We do not use straws or lids at any events and encourage our customers to do the same
Zero waste!
We do not contribute to landfill at our events, recycling and composting all our waste
Single use plastics
Our soft plastics are taken to Redcycle to be made into products like shelving and seating.
Fighting food waste!
We donate any leftover ingredients to charities like Oz Harvest and the Inconvenience Store
Fighting Disadvantage!
We donate to Unicef, helping children and young people every day, across the globe.
Carbon Neutral!
All carbon produced from our vans, flights and paper is offset with Green Fleet.