Make your own pedal powered smoothies!
KIDS and ADULT sized smoothie bikes available (with our without staff or ingredients)
It takes just 30 seconds to blend a delicious smoothie!
We are in MELBOURNE, SYDNEY and BRISBANE
Promote FUN and WELLBEING in the workplace!
We provide BRANDING (bikes/tables/A frame/cups)
Promote cycling, healthy living and sustainability at events
Make your next event a fun and healthy success! We have  over twelve years of experience running unique pop up events. Choose from one of our popular packages or contact us for a quote before we are peddled out!
Reconnect the fun and healthy way.
Great for:
Team well-being
Team building and staff engagement
Corporate events (brand engagement and promotion)
Shopping centre activities / School holiday programs
School fetes / Charity fundraising
University open days
Weddings, Birthday parties and Gala dinners
Got something else in mind? Give us a bell about your event idea!
Our Favourite Packages
Tandem Package
Ideal for people who can do their own food shopping and want to run the event eg. birthday parties, gym open days, school or rural events.
Tandem Tasty Package
We'll take care of the menu and shopping, you run the event. Perfect for University open days, student/staff wellbeing events and rural events.
Tour de France Package
Perfect for outdoor events. Rain, hail or shine we've got you covered with our all-weather marquee. Branding options available.
We blend sustainability into everything we do!!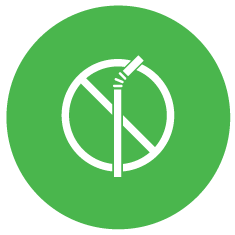 Straw no more!
We do not use straws or lids at any events and encourage our customers to do the same
Zero waste!
We do not contribute to landfill at our events, recycling and composting all our waste
Single use plastics
We pay for our soft plastics to be collected and up-cycled by Recycle Smart
Fighting food waste!
We donate any leftover ingredients to charities like Oz Harvest and the Inconvenience Store
Fighting Disadvantage!
We donate to Unicef, helping children and young people every day, across the globe.
Carbon Neutral!
All carbon produced from our vans, flights and paper is offset with Green Fleet.